Selecting the ideal commercial garage door for your business may seem intimidating, with so many options available. Each type of door has unique features, advantages, and drawbacks. Choosing, installing, and maintaining a commercial garage door might seem daunting, but it doesn't have to be. With United Door and Dock, you can rest assured you're in good hands. We're committed to providing top-notch products, expert installation, and unrivaled customer service.
To help you make an informed decision, let's dive into the details of some of the most popular commercial garage doors: Rolling steel doors, high-speed doors, fire doors, sectional doors, insulated doors, security grille doors, rubber doors, and dock doors.
Types of Commercial Garage Doors
Rolling Steel Doors

Rolling steel doors are renowned for their durability and strength, perfect for high-traffic areas and demanding environments. Their robust nature makes them resistant to weather and heavy use. They're constructed of interlocking steel slats that roll up onto a drum, saving valuable floor space.

Pros:

High durability, excellent security, weather-resistant.

Cons:

Higher initial cost and less insulating than some other types of doors.

High-Speed Doors

High-speed doors are an excellent choice for businesses where speed is critical, such as warehouses or logistics companies. These doors can open and close in mere seconds, reducing energy loss and improving productivity.

Pros:

Speedy operation, energy efficiency, reduces air infiltration.

Cons:

They can be more expensive and require regular preventative maintenance.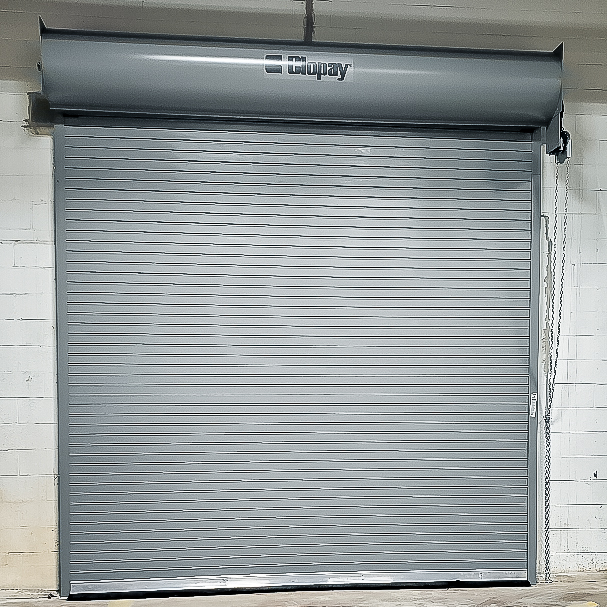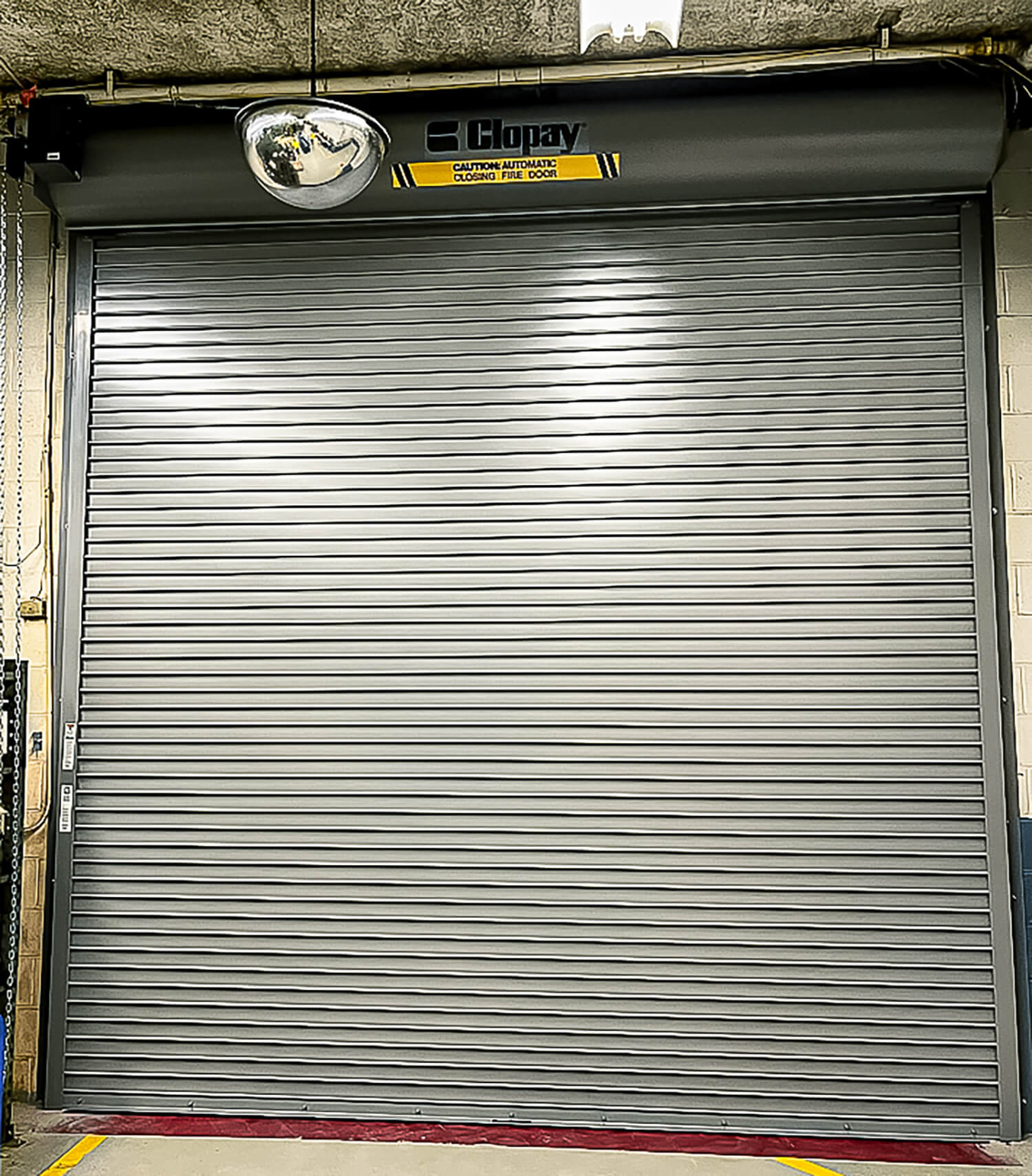 Fire Doors

Fire doors are designed to close automatically in the event of a fire, slowing the spread of fire and smoke. They're a crucial safety feature for any business, particularly in industries where fire risk is high.

Pros:

Enhances safety, automatically closes in emergencies, fire-resistant.

Cons:

Regular inspection and testing are required, and they are not designed for high-frequency use.

Sectional Doors

Sectional doors are made of panel sections connected with hinges. They're versatile and can be insulated for temperature control. As the door opens and closes, wheels at the edge of each panel roll inside a vertical track.

Pros:

Versatile design, can be insulated, and they're space-saving.

Cons:

Require headroom for installation, and having more moving parts mean more potential maintenance.
Insulated Doors

Insulated doors are a great option for businesses aiming to control their interior climate. These doors help keep the heat in during the winter and out in the summer, reducing energy costs.

Pros:

Energy efficient, reduces noise, durable.

Cons:

More expensive upfront and might not be necessary in mild climates.
Rubber Doors

Designed for durability and resilience, rubber doors are an excellent choice for high-traffic areas or places with a risk of impact. These doors have the ability to recover from hits without significant damage and without needing repair. They are lower maintenance than other doors.

Pros:

Highly resilient, perfect for high-traffic and potentially hazardous environments, often comes with high-speed operation for energy efficiency.

Cons:

They may not be as aesthetically pleasing as other door options and might not be necessary for environments with a low risk of door impact.

Security Grille Doors

Security grille doors provide an extra layer of security for businesses. They are often used in retail and allow visibility while still offering protection.

Pros:

Strong security, good visibility, airflow.

Cons:

Not as insulating, glass behind the grille can still be broken, and they are not suitable for all businesses.

Dock Doors

Dock doors are used in warehouses and other commercial settings for loading and unloading goods. These doors need to be durable and secure while providing easy vehicle access.

Pros:

Enhances loading and unloading, strong and secure.

Cons:

Specific use and they require space for operation.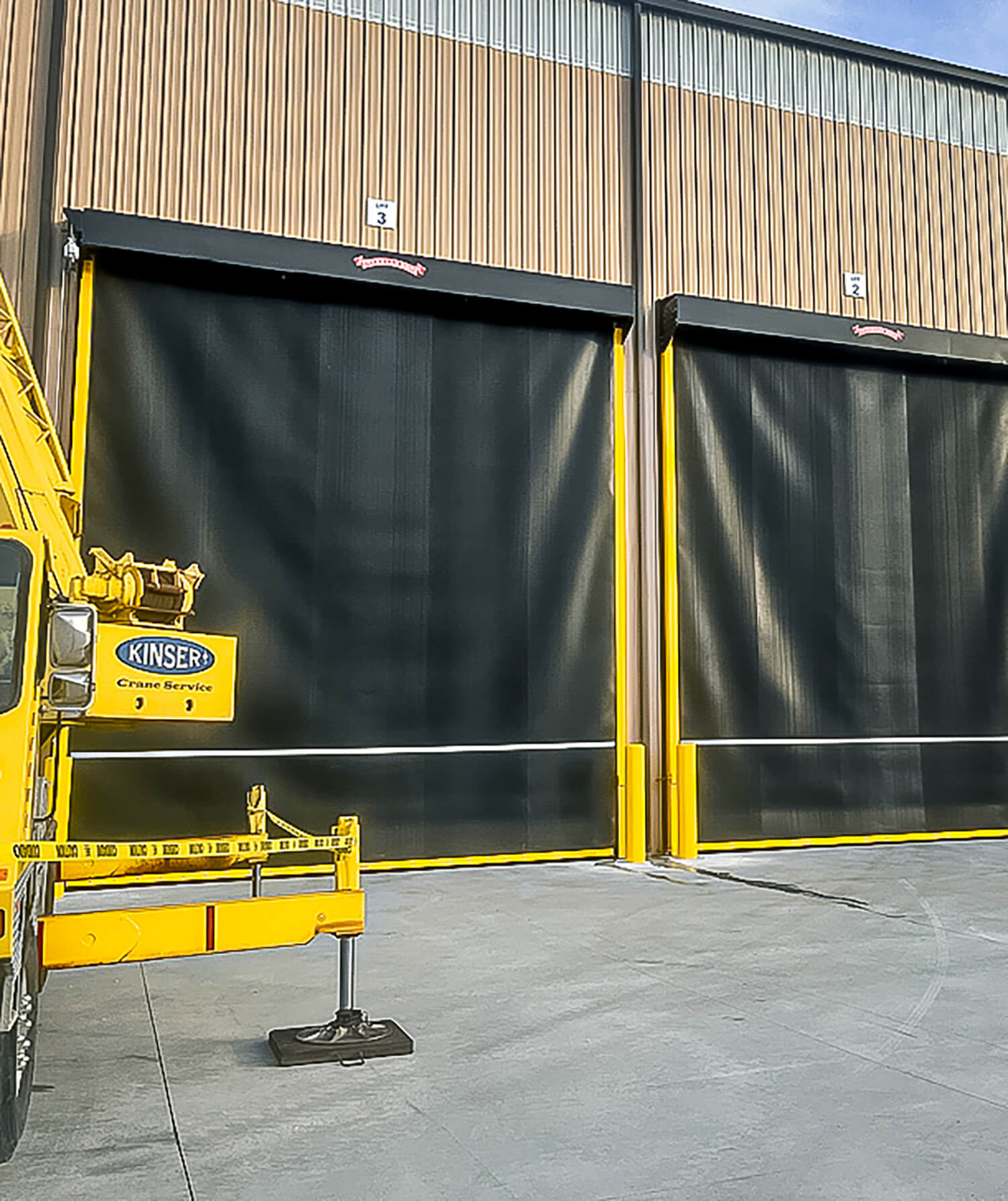 Which Door Is Best For You?
There's no one-size-fits-all solution. The best door for your business depends on various factors: the nature of your operations, the climate in your area, the level of security needed, and your budget, among others. A new commercial garage door can be a game-changer for your business, improving security, efficiency, and even aesthetics.
Each door functions differently, so while a rolling steel door may be suitable for one building, a rubber one may be a better choice for another. For instance, an insulated door might be your best bet if your facility is operating in a colder region or need to maintain a specific temperature. But a security grille door could be the perfect fit if you're running a retail store and need a balance of security and visibility.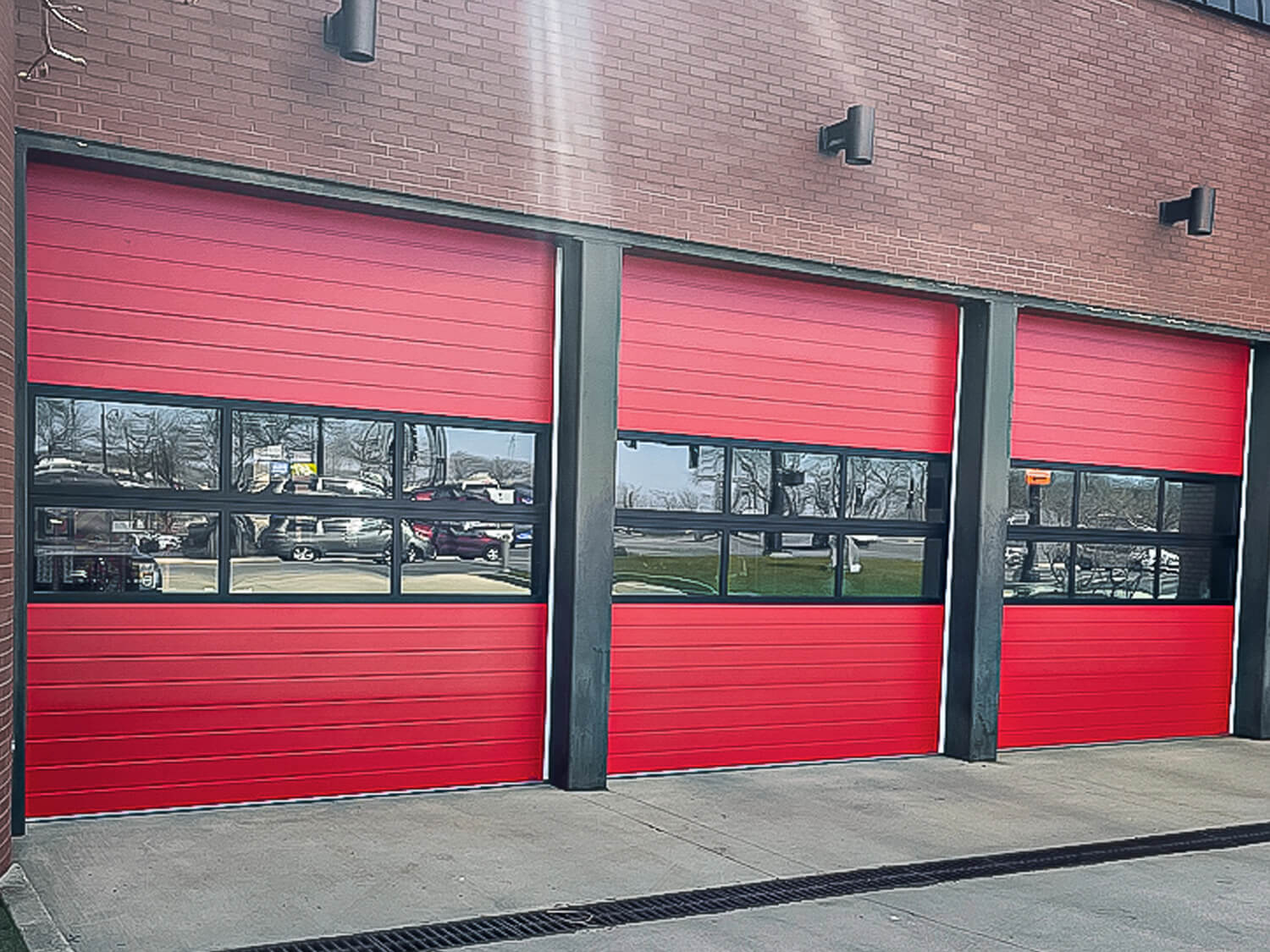 United Door and Dock is your trusted partner for all your commercial garage door needs. We understand that each business has its own unique needs, and we work hard to provide the best options for your facility.
Moreover, we understand that every door, regardless of type, requires routine maintenance to prolong its lifespan and maintain optimal performance. That's why we offer comprehensive maintenance services to keep your doors in pristine condition. From simple tune-ups to major repairs, our team of skilled technicians can handle it all.
Regular maintenance can help prevent unexpected breakdowns, ensuring your operations run smoothly at all times. And we're not just about reactive maintenance. We believe in a proactive approach, identifying potential issues before they become costly problems.
Your business's security and efficiency are our top priorities, and we can't wait to help you boost them to new heights! Send us a message in the chat to get the process started!